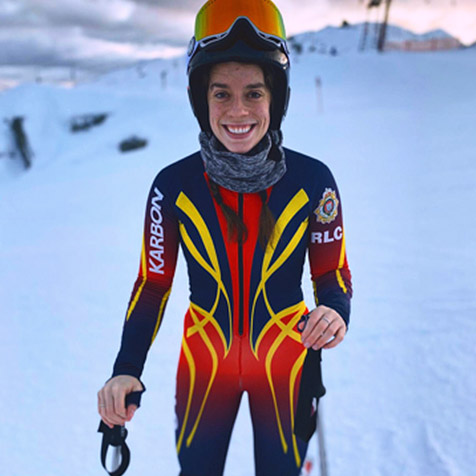 "Thanks to Liam and his specialisation in ACL reconstruction. Without his knowledge and dedication, I would not be where I am today."
Rehab
Post-op ACL recovery – a short case study

Charlotte is a healthy 25-year old Army officer, who tore her ACL in a skiing injury. Following surgery, she continued to experience significant pain and swelling, had limited range of motion in the knee and was reliant on crutches to walk.
She was referred to Consultant Physiotherapist Liam Rodgers at week 3 post- surgery, with her recovery some way behind where we would expect a routine surgery client to be.
The solution
Liam spent quite a lot of time educating her on how best to manage her swelling. Through the use of hands-on techniques, she also gradually increased her range of motion, enabling her to walk better, though it took several more weeks before she was able to recruit and engage the right muscles, and re-learn how to walk without limping.
Alongside her stretching exercises, Charlotte was also given a gradual strength programme. With education a key element of her treatment plan, she followed her programme diligently and progressed extremely well.
The outcome
By week 12 we would expect a normal ACL reconstruction patient to have recovered enough strength and range to commence gentle running. Despite her slow recovery in the 3 weeks following her operation, Charlotte did so well with her rehabilitation that she caught up and was able to start running by week 12.
Within 6 months of surgery, she was back to her normal fitness regime of strength training, outdoor swimming, cycling and running. Whilst not being fully ready for military duties yet, she is on track and preforming well against normal milestones.