In this month's Therapist Spotlight, Mayfair and St James's based Soft Tissues Therapist, James Hurst shares his fascination with how the body works, his passion for helping people make a change, and his desire to never leave London, ever.
---
Can you tell us a bit about your day-to-day role here at Ten?
I'm a Soft Tissue Therapist working alongside the Physiotherapy and Training team at Ten, and I see a wide range of clients from professional athletes to those suffering with pain and discomfort from sedentary lifestyles. You can find me at at both Ten St James's and the newly refurbished Mayfair Studio.
How long have you been working as a Soft Tissue Therapist?
I started my career as a professional dancer and fitness instructor, so I've always worked with the body and been fascinated by it. My career then took a few more turns and I went on to work in the charity sector. I've always felt that it was my calling to help people, so it's no surprise that it also led me to become a Soft Tissue Therapist. I've been doing for over two years now and I love it.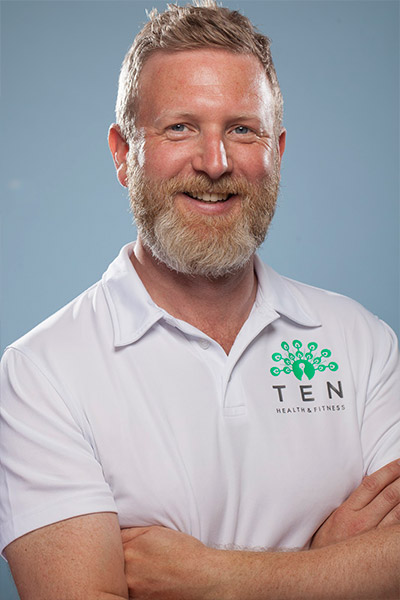 "I've always worked with the body and been fascinated by it."
What made you want to work in the industry?
The main catalyst was watching my mum recover from a very serious stroke. She was surrounded by passionate and educated health care workers from Physiotherapists to Massage Therapists. It was a wake up call for me and my health too. I found that through being deskbound, I was lethargic, suffering from regular migraines and feeling generally unhealthy. So, I decided to make a change. To become healthy again, and to get back to what I loved; which is working with people directly to make a change.
What would you be doing if you weren't in this career?
Well, this is an easy one to answer – this is the perfect career for me. That doesn't mean to say I don't miss the charity sector and I continue to volunteer at Paul's Cancer Support Centre providing home-based treatment to clients with cancer.
What can our clients expect from your treatments?
I tailor my treatment to each individual and their needs. I am very clear on the fact my treatment should not cause any pain – in fact, you'll often hear me saying 'no pain is gain,' as I think soft tissue treatment has moved on in terms of what works better for the body and mind. The more I put you in pain, the more you tense up, so the work we do together during the treatment ends up going out the window.
My experience has meant that I have been able to develop a wide range of techniques and skills that I can call upon upon to ensure that I am able to tailor my treatments to the specific needs of my clients.
What's the best part about your job and working for Ten?
Being a Soft Tissue Therapist often means working for many clinics, in many locations on a 'freelance' basis and it can become isolating. What i love about working for Ten, is that I'm able to work as part of a wider team of professionals to offer our clients the entire Circle of Care.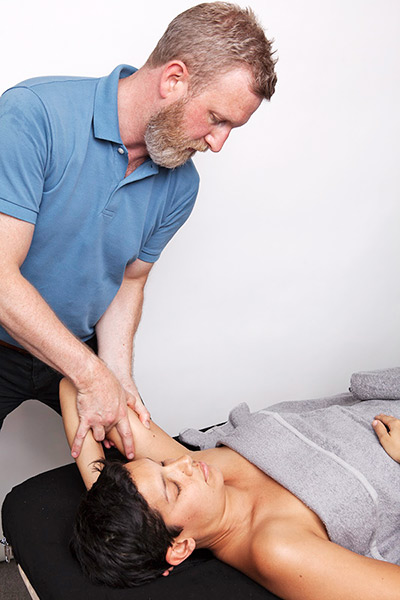 "I think soft tissue treatment has moved on in terms of what works better for the body and mind."
When you're not in the treatment room what can you be found getting up to?
I absolutely love walking and spending time with my partner, hosting friends at home for dinner or exploring new eateries in London town.
How long have you been living in London?
I moved to London in September 1998…wow, that's actually 20 years this month! I love it in London and I'm not sure anyone will ever convince me to leave.
What's your favourite place or thing to do in the city?
Everything! I just love walking around taking in the ever changing sights and sounds. And after 20 years knowing how to avoid the tourists!
What's the best piece of health & fitness advice you've been given that you'd like to pass on?
Very simply – breathe, and breathe properly. And move more, so you can move better.