Earlier this year we asked you to nominate someone in your life who you thought could benefit from our Move Better approach. And to help them to do it, we pledged to train the winners – completely free.
We were inundated with entries – and overwhelmed by the moving responses we received – which meant that picking our winners was not easy. We are, however, pleased to announce that four people have just started on their Move Better journeys, and we thought you might like to meet them…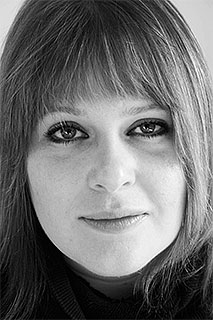 1. Katharine James
Katharine – a writer, theatre maker and performer – was nominated by her best friend of 17 years Laura. Laura wanted to help Katharine recover from old injuries and offset the impact of time spent hunched over a desk writing to support her highly physical stagework (including her volunteer work with Clowns without Borders – a charity that helps traumatised children heal through play and laughter).
Katharine met with Team Ten Physiotherapist Ant Brightwell, who will continue to work with Katharine on her shoulder and hip impingement in Physiotherapy sessions, before she moves onto a bespoke Physio-led Pilates programme for further strengthening.
"My first assessment was excellent. Ant is fantastic and I left feeling confident that my knee / hip / back issues are addressable which – given they've been around for almost ten years – is a pretty great thing to feel!"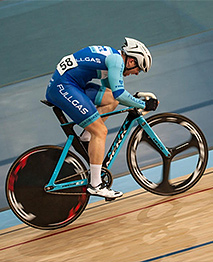 2. Chris Rees
Competitive cyclist Chris was nominated by his wife Charmaine after a skiing accident left him with four tibia fractures, a prescription for six weeks bed rest, and a fair few screws in his knee to keep everything together again.
Eight months later the injury has left Chris with reduced flexibility and strength in his leg, severely impacting the performance of the former Smithfield Nocturne competitor.
Chris also met with Ant Brightwell who will continue to support him with his Physio treatment, whilst Chris also works with Team Ten Pilates Trainer, Alex Cohen, to improve his knee flexibility and single leg strength to get him back up to 'full speed' in no time.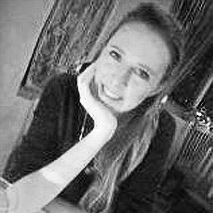 3. Mary Dobson
Mary, who works for the justice charity the Bar Pro Bono Unit, was nominated by her sister Alice. Like many, Mary isn't a big fan of gyms, but Alice hoped our small, friendly classes might offer Mary something a little different, and a more appealing atmosphere to move in.
Mary met with Physio Liam Rodgers who will be working with Mary on her posture and alignment, before she moves onto Dynamic Reformer Pilates classes.
"Liam was totally great. He was really kind and friendly and reassuring and I came out smiling."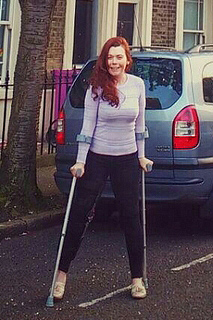 4. Melissa Murphy
Melissa had just arrived from Australia when she was hit by a car. Not only was she left with some very serious knee injuries, but away from her homeland, she had limited support.
Since joining the programme Melissa has received Physiotherapy treatment from Kate Clayton and she's also started working with our Clinical Pilates Instructor and Physiotherapist Elle Rich on a bespoke Physio-Led Pilates programme.
We'll be keeping you posted on the progress of our winners throughout their journeys to better movement. In the meantime, if you'd like to find out more about how the Move Better programme might benefit you, we'd love to hear from you.