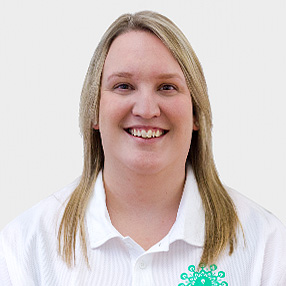 Qualifications:
HCPC
BPhty, University of Otago, New Zealand
Post grad certificate in Orthopaedic Manual Handling – New Zealand Manipulative
Physiotherapy Association (NZMPA)
MCSP
Favourite things to treat:
Cervical spine pain and dysfunction
Cervicogenic headaches
Shoulder pain and girdle dysfunction
Lower back pain
Knee injuries
Pre and post-operative rehabilitation
Bio:
Registered with the Health and Care Professions Council.
Kate graduated from the University of Otago in 2012 and spent the following three years working in a busy Private Physiotherapy Practice. During this time Kate specialised in vocational rehabilitation where she helped clients to achieve a full, safe and sustainable return to work after injury. She enjoyed the breadth and variety of clientele, which included manual labourers, CEO's and elite sports people alike.
Vocational rehabilitation provided Kate with extensive experience in treating a wide range of musculoskeletal disorders and pre/post operative conditions. It also enabled her to develop a particular interest in the management of neck pain including complex nerve root compressions (referred pain/brachalgia), shoulder instability/cuff tears and general sports injury management.
Kate has a passion for finding a patient's true source of pain and dysfunction. Once found, Kate combines patient education and insights with a range of advanced manual handling techniques and specific gym based exercises to ensure a fast and effective recovery.
Working in London has afforded Kate the opportunity to establish close working relationships with a number of top surgeons. As a result, she has gained expert knowledge of pre/post operative conditions, injury management and recovery timeframes.
She has a keen interest in sport, particularly football and cricket. She has worked with a number of premier football teams within New Zealand and provided Physiotherapy services at many major sporting events.
Kate relocated to London in 2016 to experience life in the UK and to join the Ten Physio team.