This month's Therapist Spotlight features St James's based Lead Physiotherapist Ant Brightwell. Ant's telling us about his role managing a busy team, why his favourite part of the job is seeing progress made and how growing up playing football has led him to Pilates.
"Growing up in the world of sports and seeing the amazing work that physiotherapists were doing for either myself or my team mates was inspiring."
Can you tell us about your day-to-day role here at Ten?
I am part of the ever busy St James's Physiotherapy team (have been there for 5 and a half years) and as Physio Manager, I lead the team, making sure that everything is in order, everyone is happy, and that the team is performing well and effectively.
How long have you been working as a Physiotherapist?
I have been a Physio for 9 years (I worked as a Physio assistant for 2 years prior to that) working in the private, musculoskeletal sector from the get go. I started my career as a Physio at a private clinic in The Netherlands.
What inspired you to work in the industry?
Growing up in The Netherlands, I was very much into my sport and forever playing football. I started out just messing around on the street with my friends and playing at school during my lunch break.
Then when I was 14 I got a trial for one of the big football clubs in my area and was then playing the Dutch youth equivalent of premier league football at various different age groups. I even managed to play for the Dutch U17's team twice.
I went on to play semi-professionally for a few big teams in Holland, scoring goals for fun as I fought for promotions and relegations with my various clubs.
When I went from being a youth product at a large club in the top league of the country to playing semi-professionally and recognising that I probably wasn't quite good enough to be a pro footballer myself I knew I wanted to stay in and around the world of sports and football if I could.
Having seen what amazing work Physiotherapists could do – both first hand and from my teammates' experiences – it was not a hard decision to want to learn how to do what they were doing. I loved the idea of being able to help someone get back to where they wanted to be, physically, mentally, and whatever their goals are (sporting or otherwise).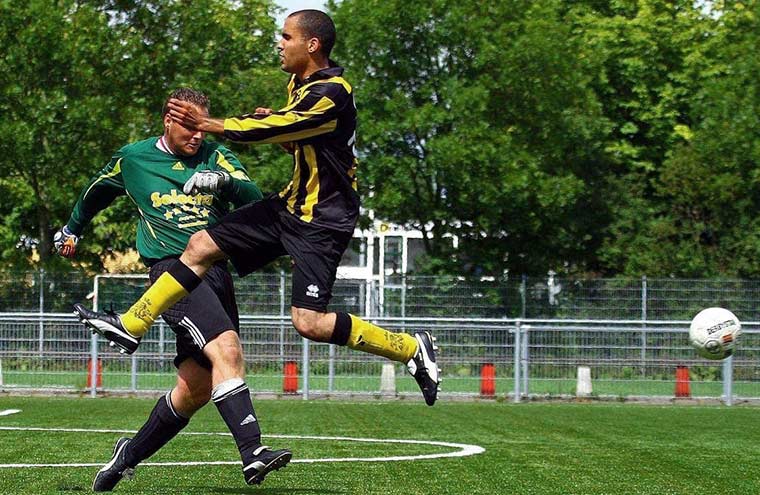 What would you be doing if you weren't a Physio?
Ideally earning the big bucks playing Premier league football! More realistically, I like working with people and think that I would have gone down the teaching or coaching route had I not gone into Physio.
What can clients expect from a session with you?
I am a hands-on Physio who always applies some manual techniques before adding in exercises to help strengthen or balance out the area. I also like to involve the patient in the thought process and pathway, making sure they understand and buy in to what we are trying to achieve together. I like to explain what I have found and also brainstorm what daily life factors may be contributing to the cause of these symptoms (posture, overuse, stretch, etc.).
What's the best part about your role?
Seeing progress. I love seeing people improve both directly after a session with me and also over the course of their treatment program. It is so rewarding being a part of why these people are now able to do what they could not and seeing them ultimately being happier and healthier due, in at least a small part, to what I have been able to offer.
"It's so rewarding seeing that people are happier and healthier, due to, in at least a small part, what I have been able to offer."
What have you learned whilst working at Ten?
Having been at Ten for almost 6 years I have learnt and grown a great deal. I feel that I am a much better and more rounded physiotherapist than when I started here thanks to the amazing team I have had around me to learn from.
I have gradually taken on more responsibilities behind the scenes and have learnt a lot about what it takes to keep a team together and running seamlessly (most of the time!).
I have also gone from knowing next to nothing about Pilates to being able to handle a Reformer and help people with their pains and injuries through the medium of Ten's vision of Pilates.
When you're not at Ten what can you be found getting up to?
I still play the occasional game of football and I keep myself fit by running medium distance a couple of times a week. Although lately most of my spare time has been taken up by being a new daddy and looking after my son, Jack.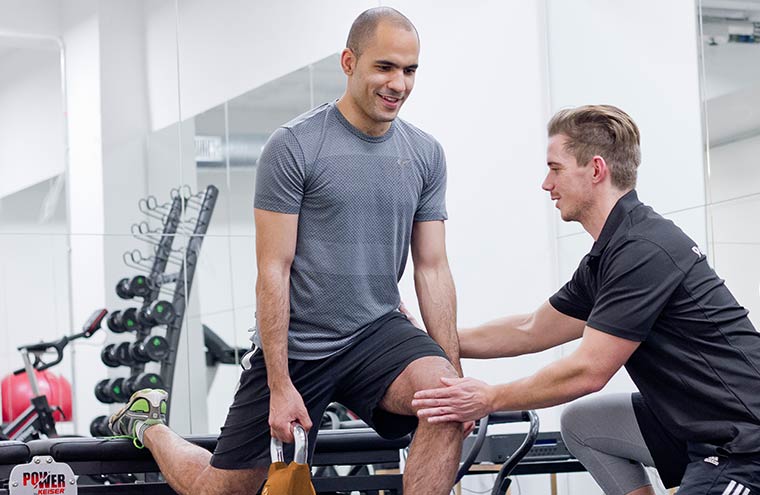 How long have you been living in London?
I moved to London from Holland in 2013 and lived there for 3 years soaking up as much as London had to offer. I now have a place outside of London where it is a bit quieter but still love coming in each day and getting the London buzz every time.
What's your favourite place or thing to do in the city?
I love visiting different restaurants and bars that have quirky themes or character about them so when I come in to London to meet friends and we'll pick a nice place to explore (and maybe have a few beverages on the side).