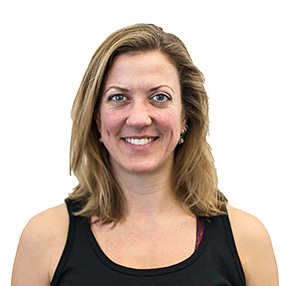 "Yoga is not about touching your toes, it's about what you learn on the way down" – Judith Hanson Lasater
Qualifications:
RYT 200 (Yoga Alliance Accredited)
REPs Level 3
Classes:
Favourite yoga pose:
Uttitha parsvokonasana – extended side angle
Balasana – child's pose
Bio:
Abi discovered yoga over a decade ago when looking for an intense, all encompassing physical workout to offset some of the tension she found was building up through regular TaeKwonDo training. Through consistently coming to the yoga mat and linking her physical movement with the breath, Abi discovered that her mental health and well-being were improving alongside her fitness. She truly believes that yoga can help us find balance and calm in our lives, things that often seem very far away from a hectic London schedule.
Abi is a keen runner and skier and works with sportspeople from different disciplines, helping them to experience the benefits of yoga as she discovered them all those years ago (and keeps discovering all the time). Her classes start with the physical body and work on increasing strength, balance and core stability as well as keeping joints in safe alignment and working to optimise range of motion. She is also passionate about sharing the positive mental effects of the practice – through a focus on deep, steady breathing even when the body is being challenged, we can help stimulate the parasympathetic nervous system, calming the body and cultivating an evenness of mind and a tenacity that we can tap into in stressful situations – at work, on our commute, or during a race for example.
All of these things, physical and mental, vary from person to person and it is important to Abi to work with individuals and small groups to ensure that each person gets what they need. A 'one size fits all' approach is not her style!