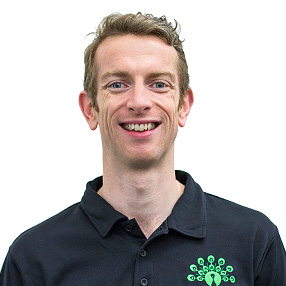 Qualifications:
BSc Hons Applied Sport Science
REPS Level 3 Fitness Instructor
REPS level 3 Personal Trainer
TenAcademy
CanRehab Level 4 Cancer Rehabilitation
TRX
Kettlebell Training
Classes:
Favourite Exercise:
Overhead Squat, a great test of movement pattern, strength, control and balance.
Bio:
Sport was always something Adam had a passion for, leading him to study Sports Science at university, initially focusing on strength & conditioning and performance enhancement, but quickly developing skills in other areas.
It was whilst studying that Adam's other passion emerged, as he was introduced to rowing. He went on to become part of the Great British Lightweight development squad, enabling him to work alongside Olympic champion coaches and athletes.
Working with people to help them move well and understand their bodies is something Adam particularly enjoys. For him, what brings greatest satisfaction is working with people to overcome barriers, unlock their potential and understand what makes them feel their best brings.
Adam is a hugely experienced fitness professional. In addition to spending many years as a Personal Trainer and Dynamic Reformer Pilates instructor, he has also worked in corporate wellness, teaching employees to become more active throughout the day, and understanding both the short term performance and long term health benefits this brings.
He has also worked in the emerging and increasingly important field of Exercise as Medicine, leveraging the latest insights and data to demonstrate how exercise can be an important element in the prevention, treatment and recovery process for various illness and diseases.
By keeping an eye on the latest research and key opinions Adam believes in following the best practice and evidence based methods to continue to move forward with his skills and teaching methods.
Away from the studio Adam will most likely be found outdoors, ideally on the water, and whenever possible, competing at major national events.