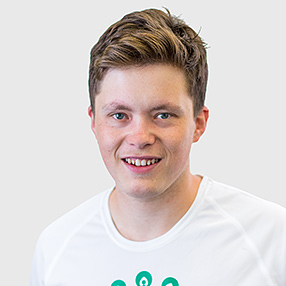 Qualifications:
BSc (Hons) Sport Rehabilitation
Registered Member of Basrat
Personal Training Reps Level 3
Exercise Referral Instructor Level 3
Favourite things to treat:
Back Pain, Tendons, Sporting Injuries.
Bio:
Alex graduated from St Mary's University with a Bachelor of Science degree in Sport Rehabilitation and is a trained Soft Tissue Therapist.
He has worked within private practices within central London, predominantly treating chronic back pain and sporting injuries. He has also worked within a number of professional rugby and football teams.
Alex is passionate about health and wellbeing. He takes a biomechanical approach in treating musculoskeletal injuries and will always take time to fully understand the root cause of an injury, and then apply the most suitable and effective therapy treatment techniques.
To further his knowledge, Alex completed a personal training and exercise referral qualification to gain greater insight and into how the body works, and better understand likely the stresses and movement patters most likely to cause or exacerbate pain, tightness, postural issues and injury.
Passionate about continually updating his knowledge and staying informed about all the latest treatment techniques, Alex is always looking to gain more depth in his knowledge on how to treat his clients.
Alex has always been keen to be involved in sports; he has a particular interest in squash and plays cricket in the summer. He enjoys the gym, running and completes the occasional half marathon.