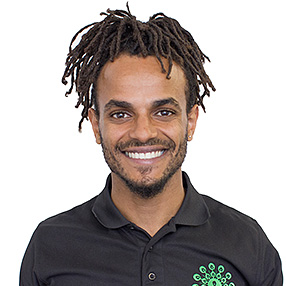 "You have 3 choices in life: give up, give in, or give it your all"
Qualifications:
British Weight lifting level 1 assistant coach
Level 3 personal training
Body weights gurus callisthenics
Dynamic Reformer Pilates
Classes:
Favourite Exercise:
Gymnast
Bio:
Anser has been upbeat and active from early childhood. Always keen to develop both physically and mentally, he credits his fluency in three languages (English, Spanish and Portuguese) with keeping his mind open to new influences and knowledge.
A keen footballer for many years, Anser has been passionate about exercise for as long as he can remember. Deciding to make it his career allowed him to unite his twin passions: fitness and the capability to help inspire and develop others.
With 10 years' experience in the fitness industry, Anser specialises in strength and conditioning, weight loss, HiiT, core training, calisthenics and Reformer Pilates. He particularly enjoys bodyweight-based workouts, as he believes we should all be comfortable working with our own bodyweight before lifting weights.
His interest in Dynamic Pilates stems from understanding that the core provides the foundation for any functional movement. He soon realised the benefits it could offer for his own calisthenics training, not to mention it's ability to help maximize performance in every any other sport or discipline.
While Anser enjoys socialising with friends and family, he'll always ring-fence time each week to work on his own personal and fitness goals.