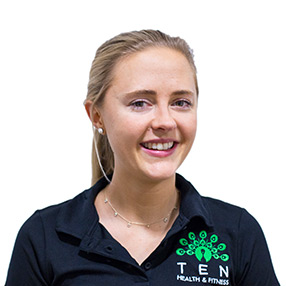 Qualifications:
STOTT Pilates Advanced Matwork and Reformer
Barre Instructor
Bachelor Science (Nutrition and Human Biology)
Masters Nutrition and Dietetics
HCPC registered dietitian (DT29242)
Classes:
Favourite Exercise:
Mermaid
Bio:
Cassie's love and passion for movement began in childhood where she competed in elite calisthenics, tennis and netball. Her love for pilates and rehabilitation also started early – she developed achilles tendonitis aged just 14. This injury took her out of competitive sport and dance for six months before she discovered pilates. The results of incorporating pilates in her rehabilitation programme were undeniable and she was back on the stage and court in no time.
After school, it seemed only a natural progression for Cassie to follow a career in health and movement. In 2013, Cassie became a qualified pilates instructor in Perth, Australia whilst she
was also completing her degree in Nutrition and Human Biology. In 2014, she was accepted into the Nutrition and Dietetics Masters program and has been working as a registered dietitian since 2016.
Cassie's love for health and wellness encompasses all aspects of her life and she loves nothing more than motivating and encouraging her clients to move their bodies, understand their biomechanics and to eat plenty of vegetables! In her spare time you will find Cassie checking out local markets, wine bars or on weekend getaways to Europe.