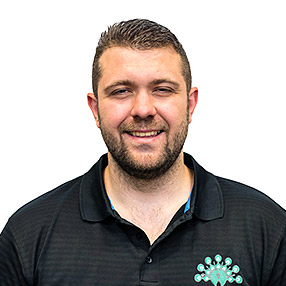 "We should all have the gift of moving optimally and pain-free."
Qualifications:
Level 3 Personal Trainer
Level 4 Corrective Exercise Specialist
Level 4 Exercise Therapist
Level 4 Strength and Conditioning
Bsc Sports Rehabilitation Student
Favourite Exercise:
Hip Prehab/Rehabilitation.
Bio:
Dean is a passionate advocate of sustainable fitness, and he cites his 360-degree approach to health as the reason his clients stay with him for the long haul. His experience ranges from sports rehabilitation and strength and conditioning to martial arts.
Having played football since the age of 5 and coaching the sport from the tender age of 15, it wasn't until a year later that Dean discovered his love for martial arts and never looked back. He has been a practising martial artist for 10 years, training in an array of martial arts including Jeet Kune Do, Muay Thai, boxing and hand-to-hand combat, and specialising in stand-up combat.
A positive individual who is always going above and beyond to help those he works with, Dean specialises in corrective exercise and exercise therapy, and has a passion for rebuilding people from the ground up and taking them to the next level.
If you have a goal you are looking to achieve, Dean will get you there. His approach is to get to know his client as a person, learn what makes them tick and use every trick up his sleeve to guide them towards their goal smoothly and safely.