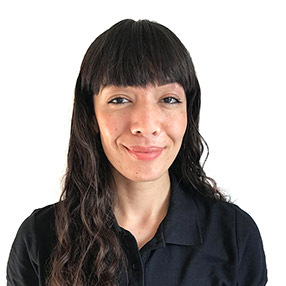 "Movement heals"
Qualifications:
HFE Level 3 Mat Pilates
BASI Comprehensive Pilates Instructor Course – In Progress
Favourite exercise:
Spinal and abdominal work.
Bio:
Deborah fell in love with Pilates upon discovering it as a means of strengthening her core to improve her surfing. She practised for several years before deciding to share her knowledge and passion with others.
Deborah brings her teaching experience and her love for music together to form sessions that lengthen and strengthen the muscles, assist in injury recovery and postural correction, as well as calm the mind by focusing on the breath, taking her clients away from the demands of city life.
Deborah's sessions are founded on the BASI Pilates principles including awareness, efficiency, harmony, and flow, with classes that are not only dynamic and exciting but intuitive and enjoyable, remaining true to the art and science of Pilates. Individual goals play a huge role in her teaching style, and she motivates her clients to experience a whole-body improvement as their sessions progress.
Deborah has a passion for learning, which helps her teach with compassion, and enjoys surfing, running, cycling, swimming, and dancing. She is also a fan of contemporary art and music, and loves to incorporate her favourite tunes into her classes.