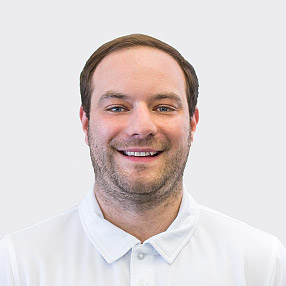 Qualifications:
Bsc Physiotherapy (University of Brighton)
Acupuncture (AACP member)
Western Acupuncture/dry needling
Pilates Matwork level 1
Extra-corporeal shockwave therapy trained
Sport taping
Memberships:
HCPC (Regulatory body for healthcare)
Chartered Society of Physiotherapy (CSP)
AACP (Professional body for Acupuncture)
Favourite things to treat:
Shoulder pain and pathologies
Knee problems
Injury prevention
Post-op rehabilitation
Bio:
Jack has been a physiotherapist since 2010. He began his career with the NHS, working locally and then at Kings College hospital. Over a 3-year period Jack continued to develop his skillset, seeking out extra learning sessions and training from very senior therapists.
He moved to the private sector in 2013, working for the largest private healthcare supplier in the UK. This gave him the opportunity to work with some of the best consultants in the South East area and London. He moved into a clinical lead role in 2017 with responsibility for training and directing the physiotherapy service.
Over the past decade Jack has immersed himself in sports physiotherapy; through his relationships with a number of leading specialist consultants he has been lucky enough to work with a number of high-level sportsmen and women He spent 5 years as a physiotherapist at the London marathon, he delivered physiotherapy for athletes at the junior national athletics meets in 2012 and 2013. He recently has been working with national level swimmers, as well as some budding professional footballers.
His enviable reputation in the South East – amongst patients and consultants alike – has provided the ideal stepping-stone for taking on his lead role at Ten.
Jack is a friendly, approachable and open-minded physiotherapist who believes in treating his patients holistically, underpinned by proven and evidence-based treatment techniques. He keeps a close eye on the latest research and developments in physiotherapy, and whether your goal is to be able to climb a flight of stairs without pain or to return to high-level sports, Jack believes in adapting his approach to get the best results for you.
In his spare time, Jack is a keen sportsman who enjoys all sports. He plays football at county level, enjoys going to the gym and recently is trying his hand at golf (not as successfully!)