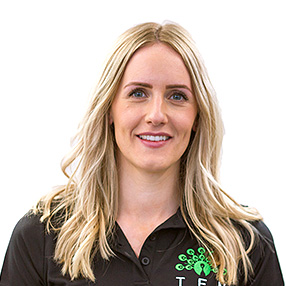 "Movement is medicine for both body and mind"
Qualifications:
TenAcademy
BA in Teaching
Level 3 Personal Training
Mat Pilates
Dynamic Reformer Pilates
Favourite Exercise:
Straight Leg Kickback – a tricky exercise to do well and a real glute-burner!
Bio:
From a young age Jen practised various disciplines of dance, including Ballet and Tap, and also Disco dancing, where she regularly danced competitively at events across the country. The first time she experienced Pilates was during dance classes as a teen, and was intrigued from the outset.
Whilst she loved her years of dancing, she moved to Bristol aged 18 to study a BA in Primary Teaching. Despite graduating with a 2.1 degree, she quickly realised that the school classroom was not for her, and that her true passion and vocation lay in movement and fitness.
In 2010 she completed her Level 3 Personal Training qualification and since then has worked in many of London's leading gyms and fitness studios training clients 1-1 and leading TRX and PowerPlate classes. She later went on to gain her Mat Pilates certificate.
Jen credits Pilates entirely for allowing her to regain her core strength and stability and getting her back into shape quickly after the birth of her son, over 4 years ago. What she loves most about Pilates is the amount of focus needed in order to execute each exercise with control and precision. Unsurprisingly, her classes will encourage you to zone out from all other distractions so you can achieve a great mind-body connection that lets you feel each movement – and its benefits.
In her free time you will find Jen spending time with her little boy and trying out different food spots in London – she does love a naughty burger – which she will burn off later at the gym!