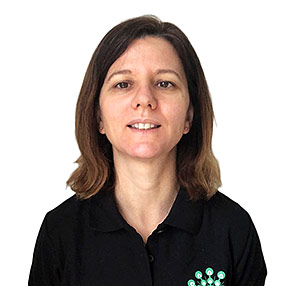 "The sky is the limit"
Qualifications:
Diploma in clinical Acupuncture
Certified Personal trainer NASAM
NASM Corrective exercises
Polestar Pilates Studio
Pre & Post Natal Pilates
Sports Massage level 3
Crossfit level 1
Crossfit endurance
Crossfit mobility
TRX
Sports Massage Therapist
Reps level 3 – Personal Trainer
Favourite Exercise:
Pistol squats.
Bio:
Born and raised in the South of France, Kathy moved to China after graduating with a Master's degree in International Management. After 8 years in the corporate world, she decided to pursue her passion for health and fitness and become a personal trainer.
To say that Kathy likes a physical challenge is something of an understatement. Her love of strength, conditioning and Pilates has spanned many years. She has competed in water sports, Thai Boxing and half-marathons, and was even trained and mentored by Charles Poliquin and Ido Portal (a practitioner of movement).
Kathy's interest in biomechanics, health and fitness pushed her to expand her knowledge of anatomy, physiology, nutrition and pathologies. In September 2019, this led to a move to London to complete a Bachelor's degree in Osteopathy at the College of Osteopaths.
Kathy's approach is focused on developing a holistic approach to help people get healthier and stronger. Each programme is tailored to respond to the needs of each client. Her methods are designed to improve wellbeing at each stage of life through strength, conditioning, Pilates, corrective exercises, soft tissue and joint mobility techniques.
Years of study in both the East and the West have allowed Kathy to apply modern science to training and utilise traditional Chinese medicine (TCM) to improve wellbeing and stress management.
Her diverse client base has seen Kathy train athletes, people aiming to lose weight, those suffering from mild to more severe pathologies and women going through menopause.​