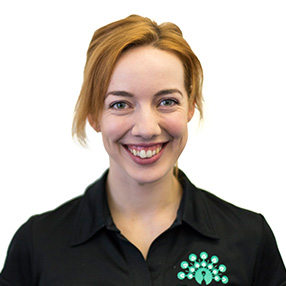 Qualifications:
Ten Academy
Bachelor of Dance Studies, The University of Auckland.
NZAMD Solo Seal Tap
NZAMD Solo Seal Jazz
NZAMD Solo Seal Contemporary
Pre/Post Natal Reformer Pilates
Mat Pilates Level 3
Classes:
Favourite exercise:
For Pilates it's Pikes and for Barre it's Pliés, Pliés and more Pliés!
Bio:
Melissa has been dancing for about as long as she could walk, starting with Tap lessons at the age of four.
Her dedication from such a young age eventually paid off as he was taken on as a professional dancer for New Zealand's top entertainment company, Diamond Entertainment. She spent seven years performing with Diamond, where her credits included New Zealand's X-Factor and The Real Housewives of Auckland, alongside numerous sporting events, corporate events and music videos. Melissa also as went on to become a Talent Manager for the company in 2015.
During this time, she also studied at the University of Auckland to complete her Bachelor's Degree in Dance Studies, where she focused on dance education and continued to develop her passion for teaching others. She has now been teaching movement in a variety of ways for over ten years.
Having spent many years swept up in the world of dance both professionally and educationally, it's no surprise that she discovered Barre in 2014 and quickly began teaching it in her home country, New Zealand. Now that she's settled into London it's all about TenBarre.
Having suffered an injury, which caused her to put Dance on hold. Melissa started using Pilates to support her own post injury rehab and she knows first-hand just how useful it can be to support your recovery. Its this experience that made her a big advocate for the benefits of Pilates, and it's what installed her desire to add Reformer Pilates to her teaching repertoire.
She's adamant that Pilates should be a part of everybody's fitness regime – alongside Barre, of course – and that's why Ten is the perfect place for her to continue to pass on her breadth of Barre expertise and love of of movement through Dynamic Pilates.
Whatever the workout, she believes that our bodies were made to move, and she loves helping anyone of any age, shape, ability and background find enjoyment in movement.
When she's not teaching Barre classes at Ten, Melissa enjoys leading a busy life, which often includes soaking up West End shows, live music, travel and dancing, of course!