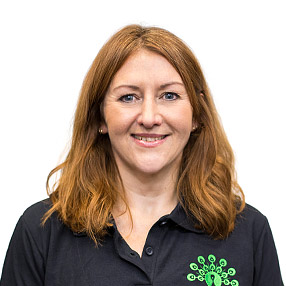 "Everything in moderation. Especially moderation."
Qualifications:
Pilates Equipment (Alan Herdman)
L3 Pilates Matwork
Vinyasa Yoga (Appleyoga)
Bio:
Michelle has been practising yoga and Pilates for over 20 years, and teaching professionally since 2010. She is a fully qualified Vinyasa Yoga Teacher, Matwork Pilates Instructor, and Alan Herdman trained Comprehensive Studio Equipment Instructor.

Increasingly we are beginning to understand the effects that a stressful, fast-paced, urban lifestyle may be having on our health and our general well-being. From personal experience and anecdotal stories from clients, colleagues, family and friends, Michelle strongly believes that yoga and Pilates can work fantastically well to help alleviate some of the stresses and strains of modern day life.
As a result, she truly feels that she has one of the most rewarding jobs in the world.
Michelle is convinced that, as part of an overall approach to a life of balance and for longevity, it's essential to our overall health and well-being that we take time out as often as possible to engage in health-positive activities, to relax and renew, to re-connect with our friends, families and loved ones. 

She is a firm advocate of striving for progress over perfection. Whether working with clients individually or in small group, Michelle draws on her experience in Pilates, yoga and meditation, to tailor her sessions to the specific needs of each client, exploring how best to meet the specific needs, ability, and level of the participant(s).
Michelle lives in north London with her husband and dog Luna.