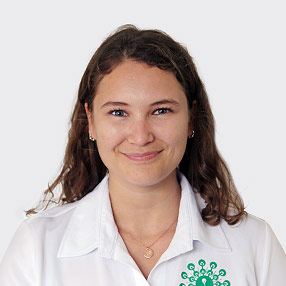 Qualifications:
Bachelor of Health Studies (Massage and Neuromuscular Therapy)
Diploma in Health Sciences (Massage and Sports Therapy)
Diploma in Health Sciences (Therapeutic Massage)
Certificate in Relaxation Massage
Deep tissue massage
Sports Massage
Pregnancy massage
Neuromuscular Therapy
Trigger point Therapy
Favourite things to treat:
Neck and Shoulders, jaw, hips.
Bio:
Millie Relocated to London from New Zealand April 2019 to join the team at Ten and experience Europe.
She initially came to Massage Therapy through her background as a ballet dancer, going on to complete comprehensive university undergraduate degrees in massage and Neuromuscular Therapy, Sports Therapy and Therapeutic Massage
In her professional career in New Zealand, she worked at one of Wellington's top multidisciplinary clinics, routinely testing patients with anything from postural tightness from prolonged sitting, through to elite sport. She looked after a number of semi professional and professional sporting teams as well as members of the Royal New Zealand Ballet.
Outside Sports Massage, her main interests are in pain management, specifically headache and migraine relief, back, neck, shoulder and jaw; pain and dysfunction.
Millie has a holistic approach to treatment, looking at the whole system for mind and body wellness.
When she's not working, Millie enjoys music, dancing, travel, hiking and reading. And as she's still new to London she's always grateful for suggestions about what to see and do in the city.