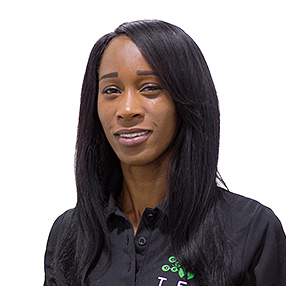 "Mind your thoughts, your body's listening"
Qualifications:
200 Hour Yoga Teacher Training
Meditation Teaching Diploma
NLP Master Practitioner (Neuro Linguistic Programming)
Reiki Practitioner
ITEC Level 3 Indian Head Massage Therapist
Facial Rejuvenation Massage Therapist
Registered Member of the FHT (Federation of Holistic Therapists)
Classes:
Favourite Exercise:
Shoulder Stand, Plough and Half Lotus, or any pose that allows time for self-reflection
Bio:
Natalie's Yoga journey began after moving on from 7 years of working within the world of data analysis. She was seeking a lifestyle of inner balance and needed an exercise discipline, which helped relieve stress from the body, while bringing a sense of relaxation back into her life and Yoga was the perfect answer. Natalie was hooked after her first Yoga class and would often take 3 to 4 classes a week in order to develop her ability and strength in Yoga, as well as enjoying the benefits it has on the mind and body as a whole.
Her approach to teaching Yoga is focused on encouraging students to pay attention to their own individual strengths, switching off from everyone else and taking their practice to where the body feels comfortable. The statement "I'm not flexible enough for Yoga" – something she hears too often – is an incorrect and limiting belief, and Natalie is all about overcoming the fears and obstacles that people create for themselves.
Mindset work is Natalie's biggest passion as she is all about the mind/body connection. She spends her time exploring the deeper realms of this theme, alongside a love of travelling the world and taking time out in Meditation and Yoga retreats and workshops.