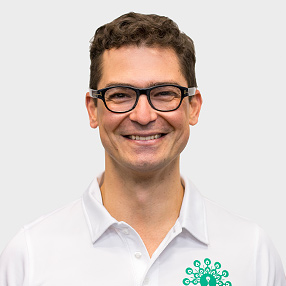 Qualifications:
HCPC
MCSP
Cred MDT
Bachelor's Degree in Physiotherapy
McKenzie Credentialed Therapist
Favourite things to treat:
Back/neck pain, headaches relating to spinal issues, joint injuries.
Bio:
With a Bachelor's Degree in Physiotherapy, Santiago started his career at what is widely considered the best public hospital in Mexico City, treating a variety of patients with a wide range of musculoskeletal conditions and injuries.
He then went on to set up his own successful private clinic in Mexico City, allowing him to broaden his experience even further.
Having treated the national Olympic team and travelled throughout the country delivering workshops at numerous industry conferences, Santiago is well known throughout the wellness sector in Mexico.
Over the years he developed a special interest in spinal (back and neck) pain, and was inspired to pursue further postgraduate training in Mechanical Diagnosis and Therapy and went on to become McKenzie Credentialed. (The McKenzie method is an evidence-based approach to dealing with pain that integrates posture, directional preference movements and targeted patient exercise to quickly get people out of pain, moving better and giving the patient the tools to treat themselves.)
Having relocated to London in 2019 to join the Ten Physio team, Santiago is one of only 6 McKenzie Credentialed Therapists in the City.
With over 17 years' clinical experience, his treatment is centred on client education He prides himself on giving his clients the tools they need to manage their pain outside of the treatment room. This in turn helps them reach their goal quicker and ensures lasting results by reducing the risk of repeat issues.
A former competitive show-jumper and avid Yogi, Santiago enjoys horse riding and Yoga in his personal time.