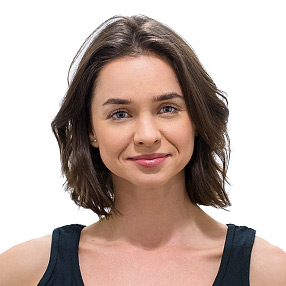 "I simply love to teach"
Qualifications:
National Diploma in Dance
TenBarre
Classes:
Favourite Exercise
Anything core-related – not only for aesthetics, but for injury-prevention too.
Bio:
After training in classical ballet in her younger years, Sianad went on to secure a three-year vocational scholarship at the prestigious Laine Theatre Arts, where she gained extensive training in all disciplines of dance, musical theatre and human anatomy.
Having graduated with a National Diploma, she went on to enjoy huge success both domestically and internationally. This included dancing for artists such as Kylie Minogue, Tinie Tempa and Florence and The Machine, as well as performing on 5 seasons of the X Factor as a resident dancer.
Not only is she hugely passionate about dance, but in recent years, her desire to persue acting has also led to roles on both big screen and small screen projects, including Streetdance, Holby City and Time after Time.
Fitness has always been a bi-product of her work as a performing artist in order to help her look great, feel fit and – most importantly – stay healthy. Her personal quest for health inspired her desire to help others with theirs, after she was approached 7 years ago to teach a Dance Cardio class. It was then that she discovered her love of teaching and after 5 years of doing so in London she moved to LA, where she honed her skills as a Barre instructor at Ballet Bodies.
Having incurred many injuries over her dance career, Sianad believes that it is extremely important to workout in the safest way possible, which is why feels that teaching Ten Barre is the perfect fit for her. And if you're joining her in class, you can expect a great workout with classic ballet elements, that doesn't compromise the body in any way.