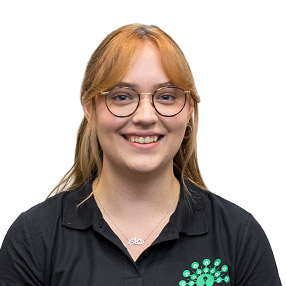 "Small steps taken every day build up to great results"
Qualifications:
BSc Sport and Exercise Science
MSc Clinical Exercise Physiology
Level 4 Cardiac Exercise Instructor
Favourite exercise:
RDL – is a move that can be done anywhere because it does not require large weights to be effective!
Bio:
Skye has had a passion for sport for as long as she can remember. Growing up in the UAE, it was there that she discovered the positive influence of an active lifestyle. She participated in athletics, netball and swimming, all at a highly competitive level.
Skye graduated from university with a degree in Sport and Exercise Science, which allows her to draw on the most recent clinical and exercise research. To expand the knowledge gained during her undergraduate studies and to feed her passion for helping others, Skye has worked hard over the past year to complete her Masters in Clinical Exercise Physiology and finish her BACPR course in the same timeframe, enabling her to create and apply cardiac rehabilitation principles to individualised exercise prescriptions.
Skye is a strong advocate for prescribing exercise to prevent and manage mental health, and has found it very effective at both preventing onset of depression and managing symptoms either on its own or together with other treatments.
For Skye, making sure that clients feel comfortable and encouraged to achieve a healthier lifestyle whilst realising their fitness goals – no matter what their ability – is the ultimate goal. She believes that small steps towards success are key to maintaining any exercise routine.
Having experienced her fair share of athletic injuries, she is keenly aware of the psychological and physical impact this has on an individual. This has helped her understand how people's training goals can be affected, and gives her the insights and personal experience to  support clients through their individual journeys.