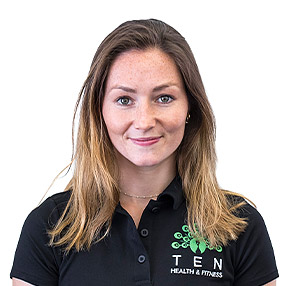 "You are stronger than you think you are."
Qualifications:
200 hour Ashtanga, Vinyasa and Rocket with The Yoga People
50 hour Advanced Rocket with David Kyle
Classes:
Favourite yoga pose:
Arda Chandrasana.
Bio:
Born and raised in the country, with a strong sense of self and social conscience, Tilly went on to study human and social geography at the University of Edinburgh. When she moved to London after graduating, she struggled to find her feet. With so much going on around her, she felt confusingly isolated yet too caught up in the hustle and bustle of city life to even notice the deterioration of her mental health.
Tilly began her yoga journey in 2015. She originally approached yoga from a very physical perspective; "if I am physically fit I will be happy". She was convinced for a while until she stumbled upon a dynamic vinyasa practice, which was more than just a good sweat, it was fun, playful, challenging and creative. She soon rediscovered her sense of sense and confidence, and perspective shifted to: "if I look after my mental health, the rest will fall into place".
As a former gymnast, Tilly likes yoga with a playful and creative edge. Her classes make you feel comfortable on the mat whether you're a beginning or a regular yogi. She encourages her students to challenge, push and most importantly trust themselves and their body's abilities. Tilly's positive and approachable teaching methods help you to feel motivated, invigorated and proud of what you have achieved. In her classes you can expect to try some funky new poses and transitions, getting the body moving, sweating, breathing and flowing. Amongst the fun, there will be a chance to reconnect to your mind and body and recharge.