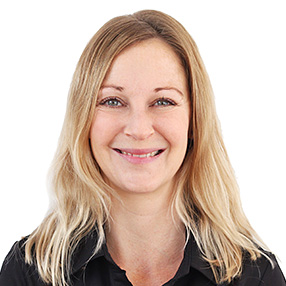 You'll never regret a workout.
Qualifications:
TenAcademy
Mat Pilates
Body Control Pilates
Powerplate
Level 3 Personal Trainer
Classes:
Favourite Exercise:
Burpee, Plank, Side Plank, Lunge. Repeat.
Bio:
Born and brought up in West London, Yolanda hated sport at school (the combination of gym kit, freezing cold parks and a lacrosse stick wasn't really her thing).
Whilst at university, she read an article about the memory-boosting benefits of exercise, so she joined a gym, discovered a passion for fitness and got her degree into the bargain.
Health, fitness and nutrition have been a fundamental part of Yolanda's life for the past 10 years. She started doing reformer classes 3 years ago, and liked it so much she signed up for a mat course – and has been teaching Pilates ever since.
In her own fitness routine, she likes plenty of variety. A mix of cardio classes, Dynamic Reformer Pilates and yoga keep her interested and motivated. Yolanda finds that the different disciplines compliment each other well and have made her stronger and more flexible – goals she brings to the fore in her own classes.
In spare time, she can be found in farmers' markets, and cycling everywhere (when it's not raining).