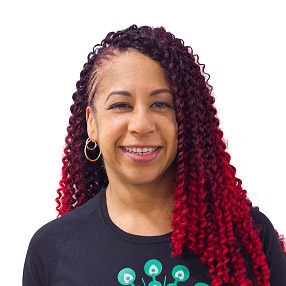 Qualifications:
TenAcademy
Advanced Performance Ballet
Diploma in Dance Theatre (Laban Centre)
Pilates Mat Level 3
Barefoot Cardio
Classes:
Favourite Exercise:
Side-Lying Leg Press
Bio:
A dancer from childhood, Zoe attended ballet school full time as a child before coming to London to train in contemporary dance at the Laban centre. After graduating, she combined performing as a dancer with working in the fitness industry, teaching group exercise classes and in the gym.
Zoe first discovered Pilates as part of her dance training, and continued to practice it for many years after graduation. When a car accident brought her dance performance career to a premature end, Pilates played a vital role in her recovery. Spurred on by the success of her own rehab, Zoe decided she wanted to help other people in a similar position and gained her Mat Pilates qualification. She has been teaching Mat, and latterly Dynamic Reformer, Pilates ever since.
Zoe is a big believer that in life and in exercise alike, with the right motivation and the right tools you can do whatever you set your mind to. To help her clients achieve their goals and ambitions, she draws from her own experience and continual training in a variety of fitness disciplines, from clients' own experiences and journeys and, last but by no means least, from the principle that enjoyment is a fundamental part of successful learning – so expect her sense of humour to be very much to the fore.