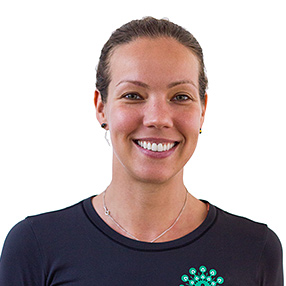 "HOPE = Hold ON Pain Ends"
Qualifications:
Reps Personal Trainer Level 3
Kettle Bells Instructor
Triathlon Coach Level 1
Classes:
Favourite Exercise:
Standing Superman
Bio:
Annabel is a qualified personal trainer with a love of endurance sports, triathlons and Pilates, and a passion to encourage people to embrace exercise and nutrition and make healthier lifestyle choices.
She takes a holistic approach to fitness, connecting the mind to the body through breathing and mindfulness. Annabel has an appreciation for core strength and body balance in supporting correct posture and conditioning the body for long endurance sport as well as everyday functional activities.
In addition to designing training programmes for endurance sport, Annabel specialises in pre and post natal exercise. She gains great personal pleasure and reward from seeing her clients go through this life changing experience and helping them restore their bodies afterwards.
She believes in a combination of Pilates, HiiT and body resistance training as a great way to tone up and keep injury free. Strengthening inner core muscles and firing up gluteus and specific technique work will improve efficiency in the way you move, hold yourself, run and swim.
Annabel is a keen amateur triathlete taking part in events across the globe, and more recently training towards Ironman Copenhagen. She loves a gin and tonic, meeting new people and travel, running in the mud and rain and living every day as if it's her last.