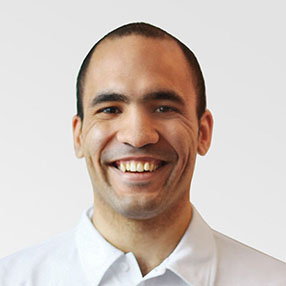 Qualifications:
HCPC
MCSP
BHSc Physio (Amsterdam)
Post Grad: McKenzie Credentialed Therapist
Favourite Thing to Treat:
Back/neck pain, knee injuries, RSI (tennis elbow), sport injuries
Bio:
Registered with the Health and Care Professions Council.
Ant graduated from the European School for Physiotherapy in Amsterdam, completing a Bachelor of Physiotherapy in 2010. His passion for Physiotherapy has arisen from his sporting background and interests. While football is his main sport – he played top-level age group and semi-professionally in the Netherlands – he has a keen interest in anything competitive.
After graduating, Ant spent the next 3 years working for a top private musculoskeletal clinic in the Netherlands. During this time he was able to gain vital experience working closely with various sports teams and with a number of top Orthopaedic surgeons.
Ant relocated to London in 2013 to join Ten's Physio team in St James's. His passion, expertise and personality quickly established him as a key member of our team, and as a top therapist in London.
Ant now has strong links with the top Orthopaedic Specialists in London, and is well know for his post-operative management.
Ant specialises in the musculoskeletal management of shoulder, back and neck pain placing large emphasis on postural correction, strengthening and hands on treatment.
Ant is one of only five McKenzie Credentialed Therapists in London (joining fellow Ten Physiotherapists Cheyne Voss and Tristan Pearce). He uses the techniques to treat and educate patients with back pain, seeing extremely good and impressively fast results.
Now that Ant has retired from football, he has turned his competitive interest to road running. Through his own personal experiences, striving to get faster (and from picking up his share of injuries along the way), he has successfully researched and developed a number of approaches to get his patients not only running injury-free, but with improved performance.
While Sports Medicine has been a major focus of Ant's career, he has successfully managed to apply the same holistic view of injury treatment and management to his non-sporting clientele. By combining treatment, rehab and prehab techniques, he has been able to help many of his patients get back to their pre-injury state, as quickly as possible and prevent the injury from recurring in the future.
Having lived and worked abroad for most of his life he is very approachable and works well with people from many different backgrounds and cultures.