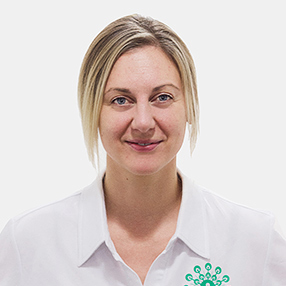 Qualifications:
BSc Masso-Physiotherapist (France)
Thai Massage
Nuad Boran Thai
Reflexology Plantar
Deep Abdomen Massage
Californian Massage
Favourite Thing to Treat:
Neck, shoulders and hips
Bio:
Aurelie is a French trained Massage Therapist/Physiotherapist. She graduated in 2007 from IFMK in Montpellier and spent the next 7 years working in private practice, giving her grounding in the management of a wide variety of patients and conditions, from sports injuries to chronic musculo-skeletal disorders.
Aurelie is passionate about and excited by adventure, sport and movement. She has travelled extensively, developing her knowledge of holistic medicine and psychology of health and well-being.
Whilst in Thailand, she trained in Nuad Boran Thai; a traditional healing treatment that treats pain and diseases related to chronical myo-fascial tensions through pressure on trigger points located along muscle and tendon lines. Whilst there, she also completed her training in reflexology and deep abdomen therapeutic massage.
Aurelie relocated to London in Spring 2015 and joined the TenPhysio team in Hatton Garden as a Sports Massage Therapist. With her extensive knowledge of the human body and her passion for hands on soft tissue work, her patients are in good hands.
In her spare time, she's a keen runner and climber and enjoys reading, healthy food and promoting projects to protect the environment.
Aurelie is also a Dynamic Reformer Pilates trainer at Ten.