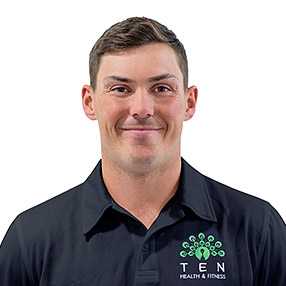 Qualifications:
TenAcademy
BTEC Level 5 Sports and Remedial Massage Therapy
Bachelors of Physical Education majoring in Sports Science & Exercise Prescription
Brookbush Institute of Human Movement Specialist
Member of the Institute of Sport and Remedial Massage (ISRM)
Medical Acupuncture
Dry Needling
Classes:
Bio:
New Zealand-born Ben has a degree in Sports Science and Exercise prescription as well as a Diploma in Sports and Remedial Massage.
Ben's love for the human body has driven him to participate within many different physically active environments. Before moving to the UK, he was volunteering for the Otago and Southland Rugby Union, actively working with Parafed Otago. This gave him the opportunity to work with a variety of individuals in a professional, adaptive and clinical exercise setting.
Ben believes exercise is not just a way to get in shape but also a fundamental component for staying healthy – physically, mentally and emotionally.
Reformer Pilates to Ben is a perfect way to cover all basis of exercise from corrective, heavy loading to passive stretching.
Ben is also a Massage therapist at Ten, and the cross-disciplinary nature of Ben's skillset and approach to health and wellbeing gives him a rounded view of individual needs and wants, giving clients easy access to Ten's Circle of Care.
In Ben's spare time you will find him playing O2 Touch, Golf or hiking out in the Surrey Hills.