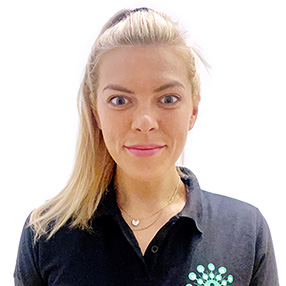 "Move, fuel and love yourself right, and the rest will follow."
Qualifications:
Level 2&3 Personal Training
Ten Dynamic Reformer Training
Classes:
Favourite Exercise:
Scooter, because who doesn't feel strange satisfaction from a glute burn out!
Camilla is a Level 3 qualified personal trainer with over 4 years experience after turning her back on the corporate world.
Having used exercise as an escape from the mental and physical demands of a city job, eventually Camilla turned this passion into a career to help others feel the benefits of good training and recovery treatments to aid a better life balance.
Camilla focuses on working with resistance, and incorporating a more holistic style of training such as Reformer Pilates after discovering the intense benefits using Reformer pilates herself as a rehab from a lower back injury.
Her aim is to make anyone she works with feel good both physically and mentally after each encounter – focusing on creating strength from within.