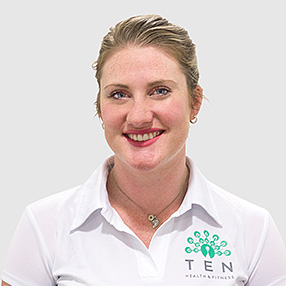 Qualifications:
HCPC
CSP
Bachelor in Health Sciences
Masters in Physiotherapy Practice
Level 4 APPI Mat Pilates
Favourite things to treat:
Spine (including cervicogenic headaches)
Movement/postural dysfunctions
Sports injuries
Pelvis
Hips
Ankles
Bio:
Registered with the Health and Care Professions Council and Chartered Society of Physiotherapy Member.
Carmen graduated in 2013 from La Trobe University, Melbourne, Australia, with a Bachelor of Health Science and a Masters in Physiotherapy Practice (honours). After spending a year working with in-patients at a private hospital in Hobart, Carmen moved into private practice at a new multi-disciplinary health centre, the first of its kind in Tasmania. In this position Carmen worked with a wide variety of musculoskeletal and neuromuscular conditions, utilising a variety of treatment types. It was here she developed her skills in manual therapy, exercise therapy and Pilates. During this time Carmen also worked as team Physiotherapist for a Tasmanian State League netball team and maintained casual work at the hospital where she started her career. Carmen made the move from Tasmania to London in 2017.
Carmen believes in an individualised approach to care. She uses a variety of manual skills including soft tissue, mobilisation and taping, combined with exercise therapy specifically designed for each individual's needs and fitting in with their lifestyle.
Passionate about the importance of assessing movement and posture, not just symptoms, Carmen aims to address the contributing factors to an injury and not just the presenting symptoms; providing long lasting improvements in pain and functioning.
She is particularly interested in pre and post surgical rehabilitation, posture and movement re-training (for musculoskeletal, neurological and occupational conditions) and helping clients return to sports and daily activities.
Although happy to work with a wide variety of injuries, Carmen has a particular interest in treating clients with acute and chronic ankle injuries and instability, neck, back, pelvis and hip pain/dysfunction.
Carmen has been a dancer for as long as she can remember, now continuing with Jazz and Tap styles. She enjoys a game of Netball and bush walking (she looks forward to discovering London's outback). If not able to be outside, she can often be found in the kitchen baking a new cake creation.