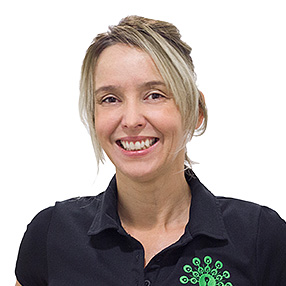 "If you don't use your muscles, you'll lose your muscles"
Qualifications:
TenAcademy
Polestar Pilates Asia, Level 3
Network Pilates, Mat Pilates and Pre- & Post-Natal
Anusara Yoga
Sports Rehabilitation Through Chinese Medicine, Beijing Sport University
First Aid
Classes:
Favourite Exercise:
Squats & Teasers
Bio:
Dee's journey into fitness started at the age of 21 with Bikram Yoga after a pelvis injury opened her eyes into the importance of looking after the body. After practicing for 4-years she took her first yoga teacher training in Anusara yoga in the U.K. before continuing her education in Pre & Postnatal yoga.
Recreationally she had already started to explore the art of Qi Gong and Martial arts, leading her to move to China and learn more of these ancient disciplines.
Whilst in China, Dee took her studies at Beijing Sports University, where she studied Sports rehabilitation through Chinese massage and medicine.
Keen to broaden her knowledge even further, Dee went in search of something that was not only versatile but would complement her previous experience and skills. Pilates was the answer, and she quickly fell in love with its principles and effectiveness with a range of uses from rehabilitation and sports performance to general body conditioning and functional movement.
Dee has since trained with various different Pilates bodies and educators from Australia, Asia and America and has completed Polestar Pilates Comprehensive studio training programme and Network Pilates Australia Mat and Pre/Post natal training programme. She has over 5-years teaching experience and has recently returned back to the UK after living abroad.
To stay grounded Dee meditates daily, practices Pilates with various instructors and runs in London's parks. She also enjoys exploring different countries and cultures and generally likes being outdoors. Her goal in life is to continue learning and challenging herself whilst maintaining a healthy mind and body.