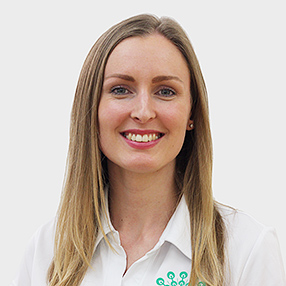 Qualifications:
HCPC
BSc in Physiotherapy (Curtin University, Australia)
Registered member of AHPRA
Member of the Chartered Society of Physiotherapy
Member of Australian Physiotherapy Association
Polestar Pilates Rehab and Women's Health Series
Dry Needling qualification
STOTT's TotalBarre
Ten's Dynamic Reformer Pilates Academy
Favourite Thing to Treat:
Musculoskeletal conditions, movement retraining, sporting injuries as well as Ante and Postnatal clients and Paediatric clients
Bio:
Registered with the Health and Care Professions Council.
Since graduating from Curtin University, Western Australia, Elle has worked in a number of private practices and hospitals, both in Australia and London as a Senior Physiotherapist.
She has had extensive experience in treating acute and chronic musculoskeletal conditions including working closely with a number of professional Football Clubs in Australia.
Elle brings a holistic approach to her clients' treatment and management by incorporating Physiotherapy, manual techniques, Clinical Pilates and Functional exercise rehabilitation. Using a creative repertoire of exercises based in the gym/Pilates studio, Elle can successfully target all components of her clients' goals to ensure the appropriateness and specificity of her clients rehabilitation. She has worked with a huge variety of clients with goals – whether that's to walk again post operatively or to improve performance in kick boxing, ballet, netball, jujitsu, rugby and more.
Elle is particularly passionate about working closely with motivated clients to help them achieve their goals, and sharing their success.