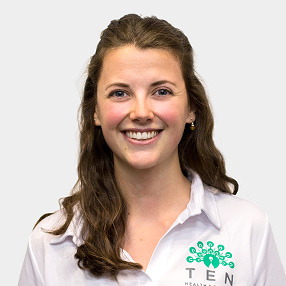 Qualifications:
BSc (Hons) Physiotherapy
HCPC registered
MCSP
Dry Needling and Acupuncture AACP
Sports Massage
Kinesiology Taping
Favourite things to treat:
Skiing/snowboarding related injuries, particularly lower limb. Injury prevention and rehabilitation.
Bio:
Emily graduated from King's College London with a First Class Hons degree in Physiotherapy. She is registered with the Health and Care Professions Council and the Chartered Society of Physiotherapy.
She started her career working in the NHS, becoming a specialist Musculoskeletal Physiotherapist at Guy's and St Thomas' NHS Foundation Trust, one of the leading NHS hospitals in London. Here she gained valuable experience in both assessment and treatment working with a variety of patients with a multitude of pain and discomfort, including pre and post-operative sporting injuries, and acute and chronic conditions.
During this time, she also worked in the private sector at a specialist running clinic, giving her the opportunity to work with elite level runners, as well as cyclists. This experience has developed Emily's skills in efficient and safe rehabilitation; so that she is able to help her clients' better their performance and reach their goals faster and more safely.
Having also completed two ski seasons in Japan, Emily has a special interest in slope-related injuries.
Whether performance related or not, Emily centres her treatment on a combination of education, hands-on techniques and targeted exercise prescription. As a result she is able not only to not only treat the problem effectively, but also to address any biomechanical issues and prevent recurrence.
Emily has grown up with dance as a major feature in her life. She's also a keen long-distance cyclist. In her spare time she practices Pilates, meaning that she's no stranger to the physical benefits of improving strength and movement patterns.