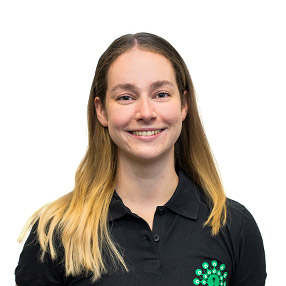 "Contrology develops the body uniformly…invigorates the mind and elevates the spirit" - Joseph Pilates
Qualifications:
BA (Hons) Dance and Performance
MA Theatre Practices
JPilates Level 3 Diploma in Teaching Mat Pilates
JPilates Level 3 Award in Supporting Pre and Postnatal Clients with Nutrition and Exercise
Ten Dynamic Reformer Pilates Academy
Favourite Exercise:
One Leg Stretch (Mat) & Leg Circles (Reformer) / The spine and the hips.
Flora's journey with Pilates began in 2013 when she started training at Falmouth University for her Bachelor's degree in Dance and Performance, where her knowledge of movement and the body developed throughout her BA and MA degrees. After teaching contemporary dance classes at her local dance school, she took the step to complete her Mat work instructor diploma with Jpilates Education and Training in January of 2021.
Training with Ten's Pilates Academy to gain her Reformer qualification was another significant achievement for Flora, and she loves combining her Mat and Reformer repertoire to keep her classes varied and flowing.
With a keen interest in moving safer and stronger, Flora enjoys helping clients find challenges in their ranges of movement and working with them to understand how they can find joy in everyday movement. Her background in contemporary dance performance means she is no stranger to injuries, and her time in the industry has taught her to take care of the body and work with its varying needs.
Dancing, bouldering (rock climbing) and Pilates are where Flora finds the most fun in moving and she uses her expertise in each of these disciplines to complement and strengthen her classes.