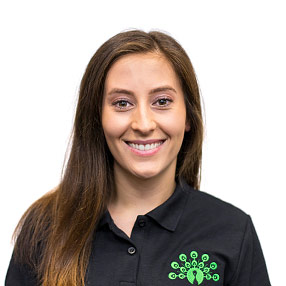 "Be the change you want to feel"
Qualifications:
BSc Sport and Exercise Science, Loughborough University
ProActive Kinesiology Taping Qualification
TenAcademy
Classes:
Favourite Exercise:
Lateral Oblique Raise.
Bio:
Georgia graduated with a Sport and Exercise degree from Loughborough University. Her degree gave her valuable scientific-based knowledge on the latest clinical and exercise research.
You can expect your sessions with Georgia to be scientifically researched and tailored to your needs and goals – endorsing the approach that exercise is medicine. Georgia takes a behavioral approach to her clients' journey with Ten, creating progressive and individualised exercise programs to help support long-lasting lifestyle change.
Georgia expertise and infectious energy make her a great and motivator. You'll come away from your sessions with her not only moving better and with more confidence, but also armed with the information and insights necessary to support you on the changes you've set out to make.
Outside Ten, Georgia is a passionate and dedicated Kickboxer. She credits her keen interest in human anatomy and nutrition as key factors in helping her become UK National Lightweight Intermediate Champion in 2019 and gain her Black Belt. When she's not in the Studio, Georgia can be found kicking a punch bag honing her skills and training for her next competition.