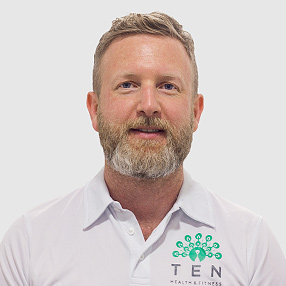 Qualifications:
BTEC Level 5 in Soft Tissue Therapy
Diploma in Western Medical Acupuncture, HePAG
Practitioners Diploma in Pregnancy Massage
CORE Fascial Release Level I, Noah Karrasch
Member of the Institute of Sport and Remedial Massage (ISRM)
Member of the Health Professions Acupuncture Group (HePAG)
Registered with the Complementary and Natural Healthcare Council (CNHC).
Favourite Thing to Treat:
Mid Back, Hip Flexors, Neck and Jaw Pain, and Stress/Anxiety-induced Pain
Bio:
James is a Soft Tissue Therapist and is qualified to assess, treat and help rehabilitate minor and chronic injuries. Working with you to improve your body's soft tissue and correct functional imbalance and movement.
With a background in professional dance and fitness, James has always been fascinated by how the body works and functions. After 17 years of working within the charity sector as an operations director, he felt a strong need to reconnect with his own body and health.  James hired a personal trainer to get his body back on track and as he got fit and healthy again he wondered why he ever stopped in the first place.  He decided it was time to give back, in a different way, by providing 1:1 treatments to promote relaxation, recovery, rehabilitation and/or restoration.
James is experienced at treating a wide variety of clients from mothers to musicians and performers to amateur athletes and office workers.
The main treatment provided, Soft Tissue Therapy, encompasses Sports, Deep Tissue, and Remedial Massage. Soft Tissue Therapy helps alleviate the discomfort associated with everyday and occupational stresses, muscular over-use and many chronic pain conditions. James believes that if it's employed early enough, soft tissue therapy can greatly reduce the development of painful muscular patterning.
James uses a variety of Massage techniques depending on your needs, from neuromuscular technique (trigger point therapy) and soft tissue release, to deep tissue work and muscle energy technique.
James is also qualified in Core Fascial Release. This technique involves unwinding fascial restrictions and the holding of old trauma, as well as Western Medical Acupuncture. It's effective for a range of painful conditions, including short-term relief of chronic lower back and neck pain.
In his spare time, James loves spending time with friends and family, cooking healthy delicious food and going for long walks with his dog, Bernie.