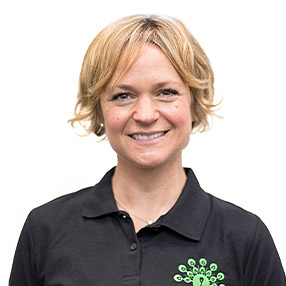 "As long as you give it your best shot that's all that matters"
Qualifications:
VCTC Level Diploma in Instructing Mat-Based Pilates
VCTC Level 3 in Designing Physical Activity Programmes for Antenatal and Postnatal Clients
Future Fit Training – Pilates for Common Orthopaedic Conditions
Future Fit Training – Pilates with Small Equipment
Ten Academy
Classes:
Favourite Exercise:
Oblique Pike.
Bio:
Now an instructor herself, Jody has been personally practising both Matwork and Reformer Pilates for over 10 years. Whilst working in the live music industry, she found that the physical and mental benefits that a daily Matwork Pilates practice gave her were essential for relieving the stresses of such a demanding job. She then discovered Dynamic Reformer classes at Ten Notting Hill and hasn't looked back since – she even attended the PreNatal classes while pregnant with her son and got back into the studio afterwards to regain her strength.
Jody's journey to becoming a Pilates instructor began when she suffered a neck injury. Having been advised by her Physiotherapist to start practising Pilates to support her rehabilitation, she learned first-hand just how effective it can be and was inspired to pursue a Level 3 Matwork qualification.
Having achieved this, she also went on to complete her Small Equipment, Osteo Pilates and Pre and Postnatal Matwork certificates, before completing her Dynamic Reformer certificate.
Jody loves nothing more than helping her clients achieve their goals through Pilates – whether that's to get the physique they desire or to return to a pain-free life – and seeing them gain strength physically and mentally through practice, just as she did.
When she's not in the studio or stretching at home, Jody loves swimming, being in the great outdoors, watching movies and, most importantly, spending time with her family.