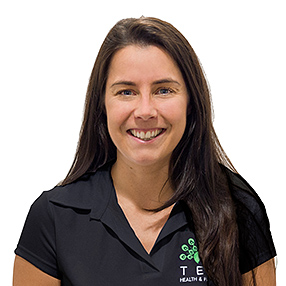 "Exercise is a celebration of what your body can do. Remember if you don't use it, you'll lose it"
Qualifications:
TenAcademy
Registered with HCPC
Registered with CSP
Bachelor of Physiotherapy
Dry Needling Qualification
Classes:
Favourite Exercise:
Short Spine and Lateral Oblique Raises.
Bio:
After completing her Bachelor of Physiotherapy at the University of Notre Dame in Perth, Western Australia, Kendall went straight into clinical musculoskeletal practice. Here, she found Pilates was a fantastic and efficient way to rehab clients ranging from the desk bound to elite athletes. Not only did she find it effective with her clients but with her own aches and pains, so much now she is super passionate about it and wants everyone to experience the great results she herself gained.
Kendall believes that Pilates is truly for everyone, whether that be rehabbing back from injury, getting you moving after a long day at the desk, or as a great adjunct to a training regime to make sure injuries stay away! Using her physiotherapy and biomechanical knowledge, Kendall strives for her clients to leave her class feeling stronger, taller and most importantly smarter – better body awareness, a better understanding of how their body works, proper movements patterns and the importance of strength and control. Pilates is not only a body work out, but a brain work out too.
Kendall's classes are always fun and should have you leaving  smiling, sweaty but most importantly satisfied!