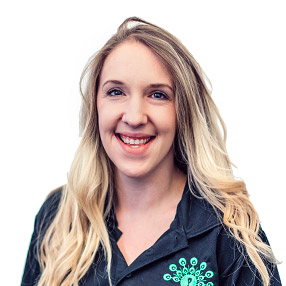 "You are only as young as your spine is flexible" – Joseph Pilates
Qualifications:
TenAcademy
BA(Hons) Dance
Level 3 Pilates Matwork
Pre and post-natal exercise
Classes:
Favourite Exercise:
Lateral Oblique Raises and Cheerleader
Bio:
Leah holds a Bachelor of the Arts degree in Dance from UWL, where she also attained her Pilates Matwork qualification.
Coming from a professional dance background, core strength and the mobility of the body have always been at the forefront of her training. After finding the benefits of Pilates truly invaluable during her pregnancy, Leah's passion for the exercise form grew, and she has been tutoring and furthering her training ever since.
Given Leah's former career, it probably comes as no surprise that her classes focus heavily on precision of movement and postural improvement.
Leah is a strong believer in the benefits of movement and exercise both physically and mentally, whatever the body, whatever the age, whatever the lifestyle, and is on a mission to pump the world full of happy endorphins.
Outside of dynamic Pilates training, Leah can still be found teaching/attending dance classes and training in pole fitness. She also holds a 1st Dan black belt in Tae Kwon Do, so will have no trouble kicking butts of all shapes sizes and ages into shape!