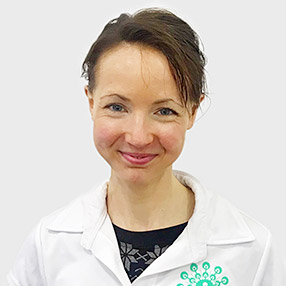 Qualifications:
Sports Massage Therapy
Dry Needling/Medical Acupuncture
Sports Injuries Specialist Certification
Pregnancy Massage
Myofascial Taping Advanced
Nutrition Diploma
Infection Prevention Certification
Bodywork Master
Oncology Massage
Muscle Energy Technique Stretching Master
Performance Matrix Body Assessor
Advanced First Aid
Favourite things to treat:
Bio:
Lucy has a deep understanding of the body and massage techniques, having spent years working with clients in multi-discipline clinics from Harley Street to Costa Rica. And with 20 years of dance training and several marathons and ultra marathons under her belt, as well as experience as a qualified nutritionist, Lucy understands the body's needs first hand.
Lucy is focused on relieving pain as quickly as possible for long term benefit. She is dedicated to continuously learning more and listens carefully to each individual client to tailor the treatment specifically to them. If required, medical acupuncture (dry needling) or myofascial taping will be integrated into the treatment.
Specialising in migraine relief, running needs, pregnancy conditions and oncology massage, Lucy is sure to ease your aches and pains with an effective treatment plan.
Lucy is passionate about helping people feel better and enjoys running her own charity in her free time.