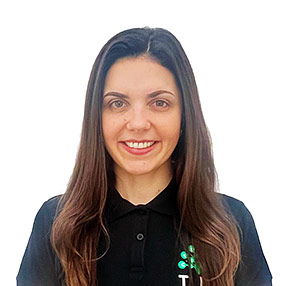 "The beginner's humility and openness lead to exploration"
Qualifications:
L2 Fitness Instructor (NASM)
L3 Personal Trainer (NASM)
TenAcademy (Reformer Pilates, pre- and post-natal)
BA (Hons) Arts and Social Sciences
MSc Personalised Nutrition
NLP Qualified
Favourite Exercise:
Pike – such a great exercise to work on core stability and also great for the quadriceps, arms and shoulders.
After graduating from the University of Bristol, Lucy spent 7 years in the corporate world, before deciding to quit her full-time job to pursue her passion. She qualified as a PT and spent three years completing an MSc in Personalised Nutrition – what she now describes as one of the best decisions she has made in her life. More recently, she completed her Dynamic Reformer certification at Ten.
Lucy's love for fitness started at a young age. Her grandfather ran the Swiss Institute of Sport, and she spent her weekends skiing or hiking in the Swiss mountains. Her love for Pilates, both Reformer and Classical, came later in life. Following a bike accident, Pilates became a huge part of her rehabilitation process and is now part of her everyday life. She continuously seeks to develop her knowledge of sports performance and human anatomy and loves the benefits Pilates can offer.
Her approach to a healthy lifestyle incorporates the importance of fuelling the body through the principles of healthy eating, alongside regular and consistent movement. Expect tough and varied workouts, always focused on form and technique, that leave you feeling strong, motivated and ready for a post-Pilates nutritious snack. Lucy's aim as a teacher is to make you feel comfortable, help you grow in confidence and ensure that everyone gets the workout that is right for them. She loves to help her clients recognise that even slight technical adjustments can make a huge difference to their training programme and fitness progression.
Whether you're a beginner or a regular exerciser, Lucy will work alongside you to help you reach your goals, with the objective of always setting new ones. Lucy is extremely passionate about health and wellness, and her goal is to help you make health part of your everyday lifestyle, ensuring long-term and sustainable results.
In her spare time, you'll find Lucy on the reformer practicing new skills, at a spin class, exploring the local farmers market or testing out new recipes.