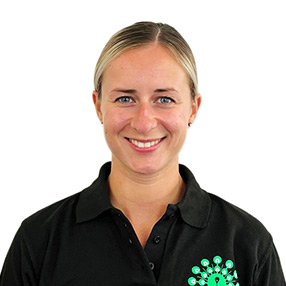 "Education is the key to success, and self belief is the key to happiness"
Qualifications:
Level 3 Diploma in Fitness Instructing & Personal Training
Level 3 Pre & Postnatal
Practical Pilates
Eiq Nutrition
Professional Dance & Musical Theatre
Favourite exercise:
Deadlifts – as its a functional movement for your whole body with lots of opportunity for progress and achievement.
Lynsey loves helping clients become their absolute best versions of themselves, through education, support & practising self-belief. She began her fitness career in 2019 and has loved every minute of training, coaching & helping clients achieve their biggest goals.
Lynsey is also a professional Singer / Dancer which is where her love for fitness came from, but also where she built confidence to be the coach and trainer she is today. She has travelled all over Europe performing to huge crowds each night while by day working on her now successful online coaching business.
Lynsey specialises in helping woman achieve their fat loss goals and has 2 years' experience in doing exactly that. She has helped over 100's of woman UK wide achieve goals they never thought possible and all through a passionate, evidence based approach. Lynsey is extremely passionate about helping people achieve their greatest ambitions whatever they may be.
Lynsey's hobbies include dance classes, walking/ hiking, weight lifting, cooking & generally being outdoors.