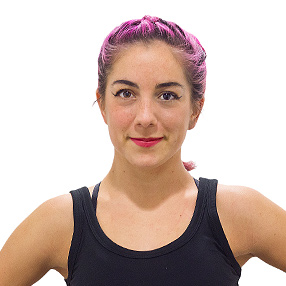 Qualifications:
Level 6 Postgraduate Diploma in Community Dance from Trinity Laban
Professional A grade in Ballet, Imperial Society of Teachers of Dancing
MA Community Arts (Dance) Goldsmiths College
Classes:
Favourite exercise:
Relevés in 1st position, abs work (keep a strong core, the rest will follow!)
Bio:
Mariana has been in love with dance since her childhood in Mexico City, and has danced in several international professional ballet companies.
To help her cope with the high physical and mental demands of a professional dancer's lifestyle, Mariana started doing Pilates, yoga and fitness dance as a way to clear her head and prevent injuries, becoming passionate about the connection between a healthy body and mind.
Mariana moved to London in 2013 and has been teaching ballet in a professional dance school since 2014, combining her knowledge of what it takes to build and maintain a strong body with her love of the aesthetics of dance.
Her approach focuses on posture and breathing for a holistic wellbeing. She believes that simplicity of movement creates the deepest work for the body and delivers better results.
When she's not teaching, you can catch Mariana in front of mirrors doing experimental freestyle dance, or showing off her moves in international competitions.