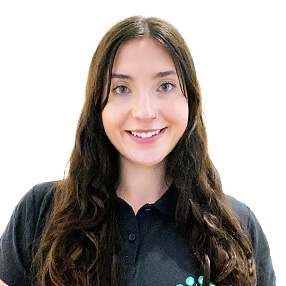 "All progress takes place outside the comfort zone"
Qualifications:
Level 3 Personal Trainer Qualification
Level 2 Fitness Instructor Qualification
Barre Instructor Qualification, BA (Hons) Theatre Dance from London Studios Centre
Favourite Exercise:
Core work and spine mobility
Having danced since she was just 3 years old, Mariesha has always had a love and passion for movement. Training professionally in Contemporary, Ballet, Jazz and Tap, Mariesha graduated in 2017 from London Studios Centre with a BA (hons) in Theatre Dance. However, her dance career was cut short like most dancers due to injury, which resulted in her undergoing two hip surgeries.
It was through rehabilitation that Mariesha found herself delving deeper into the world of fitness, and more specifically Pilates, which saved her both physically and mentally. Not only did she feel the physical benefits of improved posture, core control, muscle tone, and joint mobility, but also reduced anxiety, depression and an overall improvement in her self-esteem – this is now a practice she is eager to share with her clients.
Mariesha then became a Barre Instructor and qualified as a Level 3 Personal Trainer. Expect her classes to be fun, effective and safe, with an emphasis on correct technique and posture. Her positive, patient and enthusiastic nature which will put you at ease whether you are a beginner or advanced!
Outside of teaching you'll most probably find Mariesha in the Barre Fitness studio. Otherwise, you'll find her nose in a good book or on the search for some great vegan food.