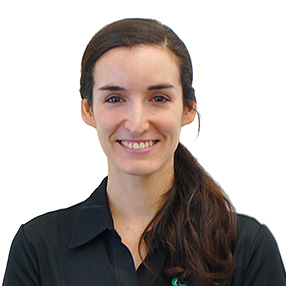 Strong body = resilient mind
Qualifications:
Diploma in Dance Performance, Company and Company Dance School, Barcelona (Spain)
Level 6 Diploma in Dance Teaching and Learning, Trinity College London.
Classes:
Favourite exercise:
Grand Battement and Developpés.
Bio:
Mercedes is originally from Spain, where she completed her vocational training to become a professional dancer.
After graduating she worked with several small companies in Sweden, Italy, and London. In 2010 Mercedes joined Vortice Dance in Portugal, and toured nationally and internationally, performing pieces from the company repertoire, as well as creating new material for cultural and corporate events.
At Vortice she combined performing and teaching ballet, discovering a passion for teaching that determined the next stage of her career.
In 2012 she settled in London, combining her dance teaching with studying for the Diploma in Dance Teaching and Learning, a Level 6 Trinity College teaching qualification that she completed in 2015. Shortly after graduating, Mercedes was awarded the Victoria Griffiths Bursary to attend the Summer School at Trinity Laban.
Mercedes currently teaches Classical Ballet in a professional ballet school and also teaches in several Primary Schools. She enjoys sharing her knowledge and inspiring individuals to feel empowered through dance and fitness.
During her career as performer, conditioning was vital to staying healthy and free of injuries. Mercedes is now glad to be able to share her knowledge of body conditioning in her Barre classes. Expect classes to be challenging, but also highly rewarding and fun!