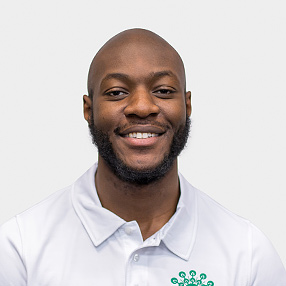 Qualifications:
MSc Physiotherapy
BSc (Hons) Sports therapy
Level 4 ITEC Sports Massage
Favourite things to treat:
Neck and shoulders. Lower back and legs.
Bio:
Nelson is a qualified Physiotherapist who has a passion for massage therapy. With a both a BSc (hons) in Sports Therapy and an MSc in Physiotherapy, he possesses expert and in-depth knowledge of Anatomy, Physiology and Human Biomechanics, along with the fundamentals of Sports Science and a firm grasp of research skills.
He also has a breadth of experience as both a Physiotherapist and a Massage Therapist.
After studying for his undergraduate Sports Therapy degree, Nelson went to work for the NHS as a Rehabilitation Assistant whilst also working with local sports clubs where he helped people who have a passion for health and wellness. During that time, he realised how vital a role massage plays a in supporting function and recovery during rehabilitation, inspiring him to gain his Level 4 sport massage qualification to gain a deeper academic and clinical understanding of massage.
Nelson offers the following types of treatment:
– Swedish massage
– Deep tissue massage
– Sport massage
– Lymphatic drainage
– Taping and Strapping
– Joint Mobilisation
– Muscle Energy Techniques
When he's not treating clients, Nelson enjoys spending time with his family and friends, keeps himself fit by going to the gym, and occasionally still watches his favourite childhood anime shows.