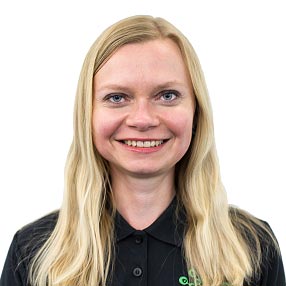 Qualifications:
HFE Level 3 Pilates
Dynamic Reformer Pilates
Ten Academy
Thai Yoga Massage Practitioner Diploma
YTT Diploma
Advanced Yoga as Therapy
Classes:
Favourite Exercise:
Cheerleader.
Bio:
Originally from Lithuania, Ruta has always been passionate about fitness and the benefits of maintaining a healthy lifestyle. Shortly after moving to London, over 15 years ago, she tried her first Pilates class and became instantly hooked. Having practiced it herself for many years, she went on to qualify as Pilates instructor with HFE.
During this time, Ruta also maintained a passion for Yoga and AcroYoga, and achieved her Yoga Teaching qualification with Yogacampus. As well as an Advanced Diploma in Yoga as Therapy, teaching her how to best support clients recovering from injury.
Having then discovered Reformer Pilates, she was surprised at just how fast it improves posture, and increases strength, flexibility and overall wellbeing. With both both prehabilitative and rehabilitative qualities, Ruta believes that everyone could and should benefit from regular Pilates.
With a strong focus on technique and control, you can expect to be sufficiently challenged in one of Ruta's classes. She also advocates emphasis on breath to optimise how we perform exercises and sequences.
A keen explorer of how our bodies work, Ruta is also qualified Thai Massage practitioner.
Between teaching, Ruta loves to travel – exploring new environments, taking in new cultures and, last but by no means least, enjoying new cuisine!