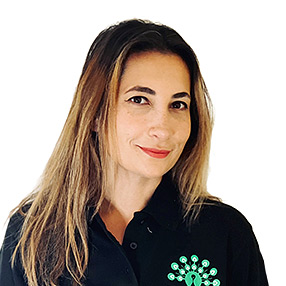 "Lack of activity destroys the good condition of every human being, while movement and methodical physical exercise save and preserve it" – Plato
Qualifications:
Level 3 mat work qualification
Toning circle and small ball qualification
Back 4 Good practitioner – Ongoing
Pre and post-natal Pilates – Ongoing
Sahar is passionate about all that is related to movement.
​
In 2017 Sahar left her corporate career in compliance behind to follow her passion for Pilates and a more holistic lifestyle and as a result qualified as a Level 3 mat work Pilates teacher with Body Control Pilates. She experienced first-hand the numerous benefits Pilates had on her own body and mind and its power of self-care.
For Sahar Pilates is a mindful yet energizing practice where you have the chance to nourish your body and mind whilst helping you feel stronger, more aligned and centred. She truly believes that movement should be your happy place and your mat an island where you can find harmony and balance, a safe place into which you can step into.
Keeping up with scientific research on movement is paramount to her work and she regularly attends lectures, courses and workshops which helps to further her knowledge and equip her to better meet her clients' needs. She is currently completing a Back4Good programme which enables her to offer "healthy back" classes.
Sahar takes a mindful and informative approach in her teaching with an emphasis on alignment and stability whilst focusing on breath to enhance movements. Her goal is to help and educate you to move efficiently both inside and outside of class with better balance, control and awareness. By helping you pattern movements with precision and control (lots of brain work too!) you will become skilled at honing in on your body and becoming familiar with your own movement patterns and experience positive change.
A 121 mat work session with Sahar will offer you a more tailored approach using a variety of small props such as magic circle, bands, small weights, balls, foam roller etc. This is the perfect setting to focus on improving specific movement patterns or imbalances. Sahar is also able to offer healthy back classes for the prevention and management of chronic low back pain.
Sahar takes her own Pilates journey very seriously and practices mat work regularly under the supervision of highly skilled Pilates teachers.