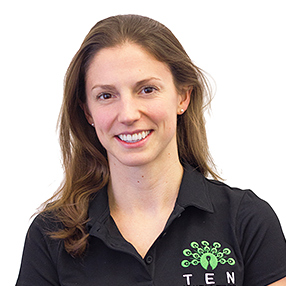 "Contrology is the complete co-ordination of mind, body and spirit"
Qualifications:
MSc Physiotherapy
BSc Sports and Exercise Therapy
ITEC Level 3 Sports Massage Therapy
Ten's Dynamic Reformer Pilates Academy
APPI Pilates Matwork Level 1
Member of the Chartered Society of Physiotherapy
Registered member of the HCPC
Classes:
Favourite Exercise:
Legs in loops series
Bio:
Sarah is a Pilates Instructor with a background in Physiotherapy and Sports Massage. She was introduced to the world of Pilates and rehab through an internship in a reformer Pilates studio in America.
Inspired by the use of Pilates in rehabilitation, she studied Sports and Exercise Therapy. She later qualified as a Sports Massage Therapist and completed her Masters Degree in Physiotherapy.
With a keen interest in clinical Pilates, Sarah has completed a matwork workshop and Ten Academy's Dynamic Reformer Course.
Sarah emphasises the importance of control and precision of movement in every class she teaches, maximising the benefits of Pilates, both as functional exercise and also for injury prevention and rehabilitation.
In her spare time, Sarah keeps fit through running, yoga and Pilates.